Universal iOS app supporting for iPhone and iPad devices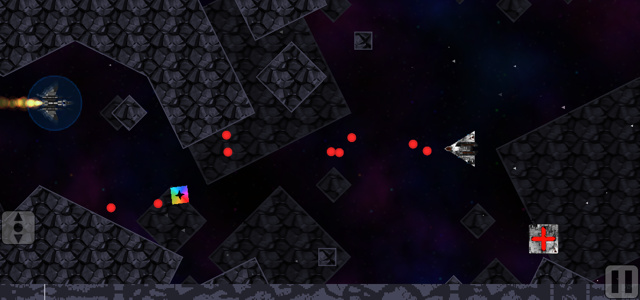 Trisector v1.0.1 was released to the App Store on 2013/07/01 and is now a Universal App with new features including improved explosions, a virtual analog stick control option, and performance improvements.
Universal App
Trisector is now a Universal App that allows the same app to be played on iPad, iPhone, and iPod devices running iOS v5.1 or greater. Trisector now runs on all of your devices!
Improved Explosions
Enemy ships now explode with more force, generating a shock wave that shakes the screen when they explode. The size of the shock wave is based on the type of the enemy ship destroyed. For example, the Defense Stars produce a small shock wave, and the Destroyers produce a big shock wave.
Here's an example of the shock waves generated by the two Destroyers being taken down:
Virtual Analog Stick
Get those thumbs ready! Trisector may now be controlled using a Virtual Analog Stick instead of Tilt. To change the controls from Tilt to Stick, go to settings and set the Control Input from Accelerometer (Acc) to Joystick Left (JoyL) or Joystick Right (JoyR). Also, the sensitivity of Tilt and Joystick Controls may be changed via the Control Sensitivity Setting.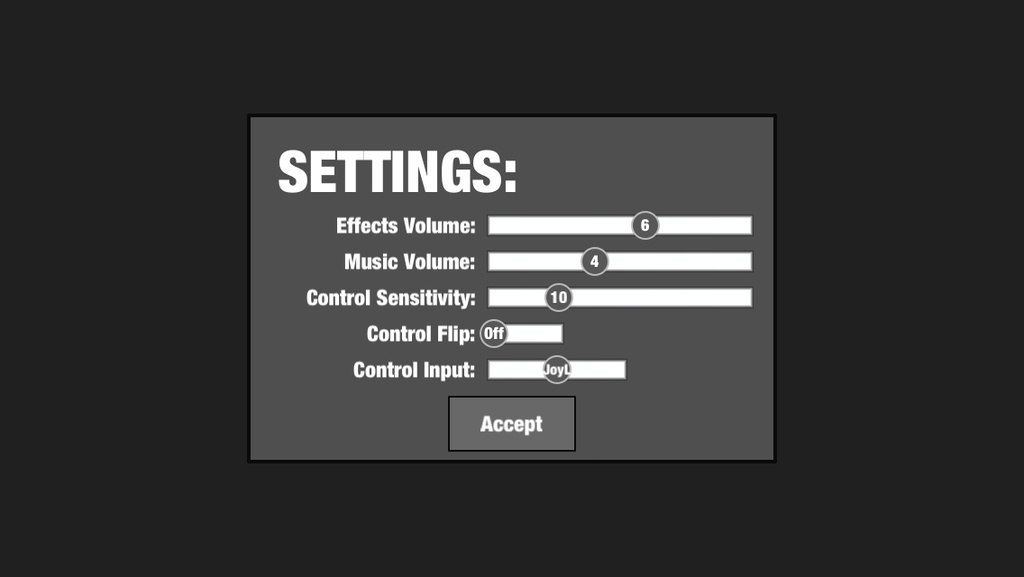 Example of the Control Input set to Joystick Left: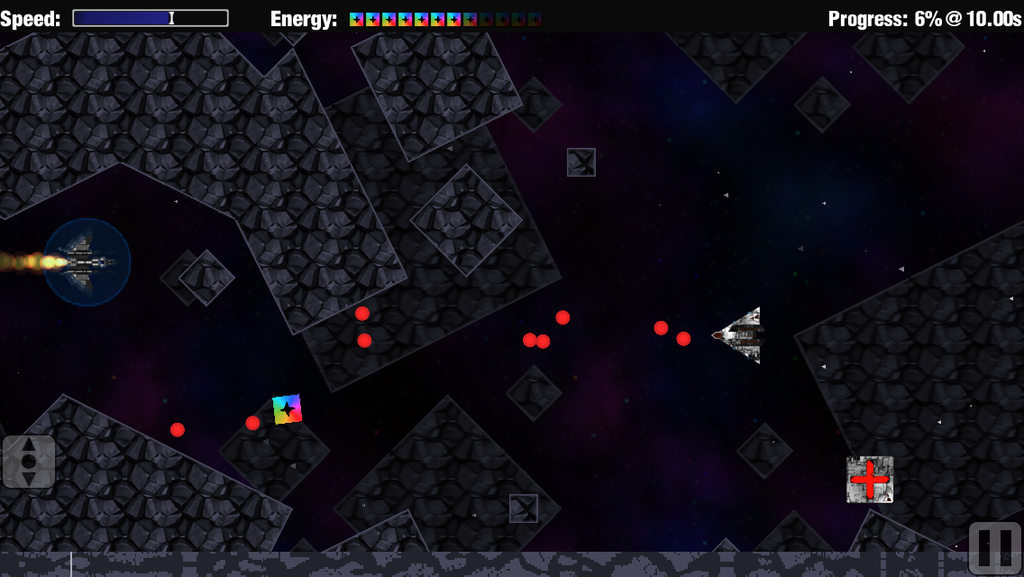 Performance Improvements
The v1.0.1 has some performance improvements to help keep the frame rate at a steady 60 frames per second across all of the supported devices.
Trisector has full graphical features on the 2nd generation iPad (iPad2,1+), iPhone4S (iPhone4,1+), and the 5th generation iPod Touch (iPod5,1+) devices or newer.
Note that Trisector has reduced graphical features on the 1st generation iPad, iPhone4, and iPod Touch 4 devices.
Version Checking
Trisector will display a message at startup if a newer version is available.
Bug Fixes
Few minor bugs were squashed in the latest version and additional reporting metrics were added.
Hope you enjoy v1.0.1 of Trisector!